Sometimes it can be a struggle to think of things to do around a campsite, especially if there isn't really much going on in the way of entertainment, which is why we came up with a list of ways to keep your little ones occupied.
Here's our Top Ways To Keep The Kids Entertained Around The Campsite
1. Set Up A Treasure Hunt
Gather some empty tins, tupperware boxes or even cardboard boxes (if the weather is dry) and put some 'treasure' in them. It can be toys, activities or even multiple items which add up to something, for example shells and beads to make up bracelets and necklaces, or a small scrapbook and multiple things to stick in it from the holiday. Then you can write some fun clues such as 'The first one may be easy to see, if you sit down under the big oak tree'.
2. Paddling Pool
The kids (and adults) will thank you for this one! Pack a paddling pool to cool off on the hot days and nights.
3. Bug Hunting
Pack a magnifying glass and encourage the children to look under rocks. Why not set them a task to find a woodlouse, worm, butterfly etc.
4. Have A Picnic
Pack a picnic and take a walk down to the park or just a nice part of the campsite and have a feast 'al fresco'. No picnic set? Buy one here.
5. Water Fight
Let the kids be kids. Encourage them to have a water fight if you have easy access to water on site. If you're feeling adventurous, why not join in?
6. Scavenger Hunt
Children love trying to find things so creating a scavenger hunt for them to find items such as flowers and insects is perfect. Print out our Scavenger Hunt Activity Sheet.
7. Fly A Kite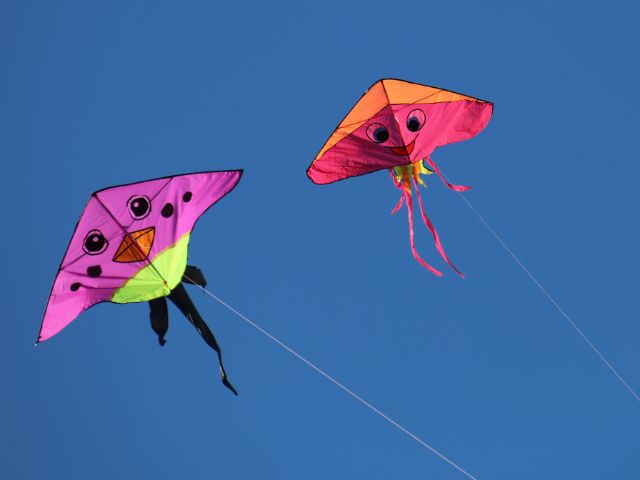 Pack a kite and take a trip to a nearby field or large area of land to teach the kids how to fly it.
8. Glowstick Games
Light some glowsticks and put them in bottles for some night time bowling fun, or create a simple ring toss.
9. Outdoor Games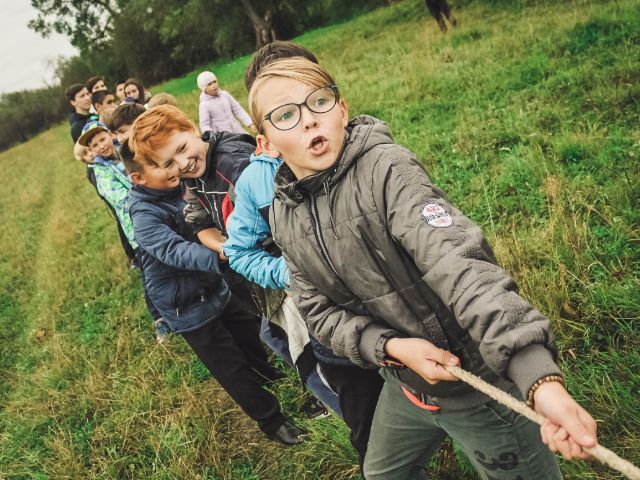 Playing rounders, tug of war, a relay, three legged races and sack races can bring a little bit of competitiveness to your holiday. Get some of the other children on the campsite together to play too.
10. Campsite Bingo
Campsite bingo is similar to a scavenger hunt, although ours has things to see, do and try. Check out our Activity sheet here
11. Playground Games
Sometimes the simple things can amuse the little ones for hours on end, so get them playing some good old fashioned playground games like scarecrow tag, duck duck goose or hide and seek.
12. Build A Campfire
Camping is a great time to teach about building things, survival techniques and other great lessons, so let them help gather some sticks and arrange a campfire to tell spooky stories around.
13. Toast Marshmallows and Make Smores
While you're at it, toast some marshmallows and make some smores for a campfire treat.
14. Make Mud Pies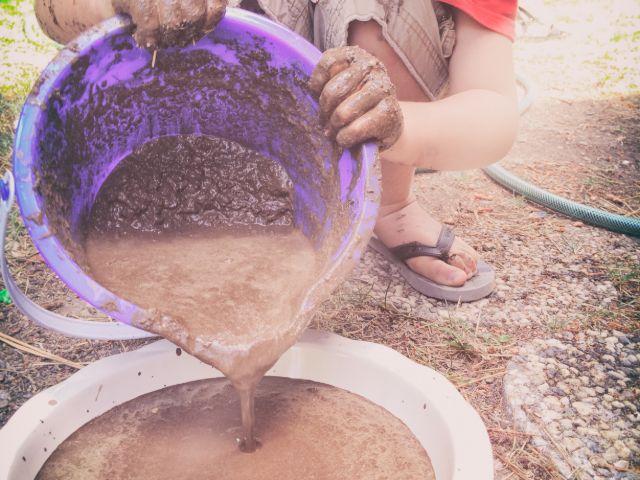 Get outside and get muddy. Add seeds, grass, shells and anything else they can find to make the perfect mud pie.
15. Make A Nature Collage
Get the kids collecting leaves, flowers, sticks and anything else they can find, then they can do rubbings, draw around them or stick them onto posters/into scrapbooks.
16. Make A Wind Chime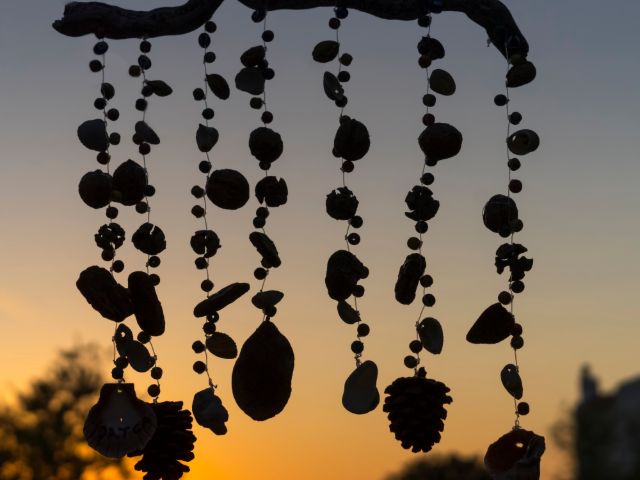 Find some pine cones, twigs, shells and other items around the campsite to create a beautiful all natural wind chime. Just remember so bring some string!
17. Climb A Tree
Although climbing trees is a risky business for children, it teaches them about strength, limitations, problem solving, trusting themselves and many more very important lessons for children. Maybe just keep an eye on them while they're climbing.
18. Bicycling
Cycling through a forest on your first proper bike can be exhilarating for kids. Make sure they don't miss out on this experience! Just don't forget the knee pads, elbow pads and helmets.
19. Boules
Teach them how to play a good old fashioned game of boules. Boules is a game in which you throw or roll heavy metal balls as close to a small target ball as possible. Get other children on board throughout the campsite.
20. Build A Den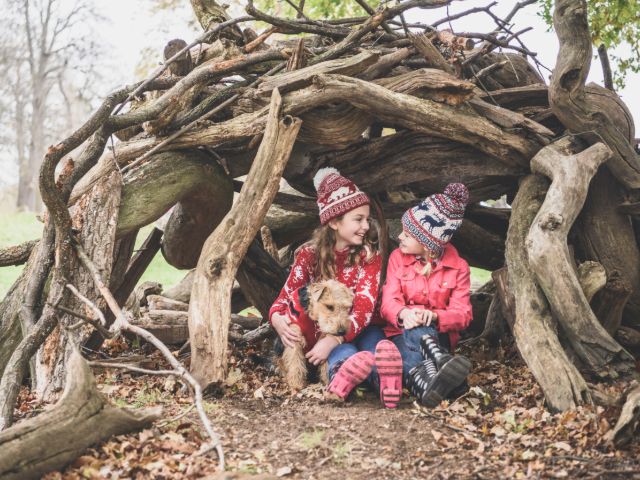 Use some twigs, stones or whatever you can find to build a fort or a den. This will make them feel like adults and will get them socialising with other children around the campsite.
21. Skim Stones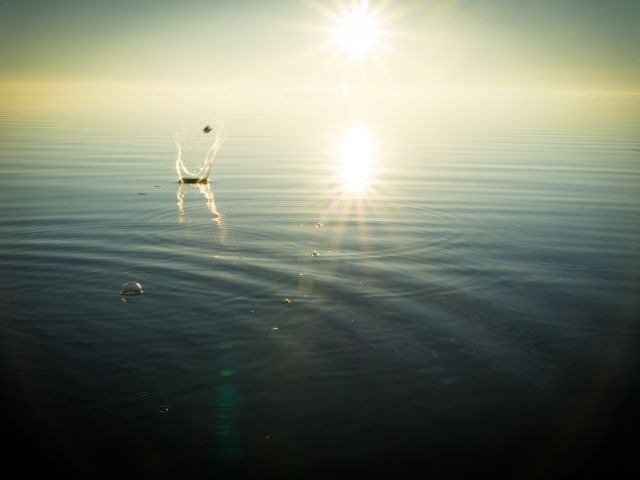 You have not had a proper childhood unless you have learned to skip a stone, so why not teach your kids a new skill if you are near a body of water.
22. Make A Flower Necklace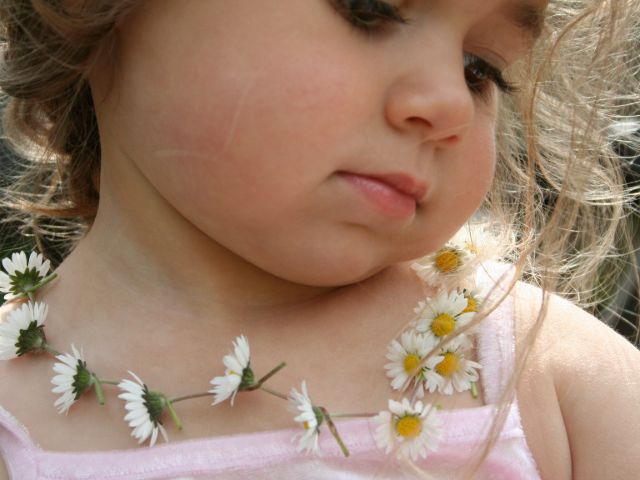 Another simple thing which can keep your little ones occupied for a good while. Sit down and make some daisy chain necklaces or whatever other flowers are nearby.
Do you have any other 'go to' activities when you're camping. We'd love to hear about them!