News
Come and stay with us!
19/01/2020
Our quaint Holiday Park is located at our South Cave site, conveniently near to motorway services, yet set in lush green surroundings with easy access to beautiful historic villages, local amenities and close to Hull, the European City of Culture.
The Campsite has been built to the highest standards with 7 spacious pitches offering mains electric hook-ups and space for cars. Luxurious steaming shower facilities with soft cotton towels are provided. Our customers love the site, whether here to collect and enjoy a first night in a new vehicle, or returning for a further holiday.
---
NEC Caravan Show
22-02-09
Waudby's are causing lots and lots of interest!!
Just a little note from the show!! We are causing a little stir at the present Caravan Show at the NEC, many people are coming on to Waudby's stand and realising that by going on-line on to www.waudbys.co.uk when they get home, they are not only saving many ££££'s, they don't have to carry all their purchases around the show all day...Walter say's...the wonder of Waudby's..making life more pleasurable for you!!
---
Start Sharing With Waudbys!
5/11/2012
We know how important it is to stay in contact and up to date with your friends and to share all of the things you enjoy with them, that is why we have just added new buttons to our product pages which means you can now Tweet your favourite items or Like them on Facebook. This means you can share anything you like with all of your friends...So start sharing!! We are...
---
Easter Delivery
Easter Delivery

Please take note of our Easter delivery times as we wouldn't want you to miss out on your delivery for anything you might need for your Easter Holidays. Our Web Dept will be open until Thursday 20th March but please order early to avoid disappointment.

(Orders placed between Thursday 20th & Tuesday 25th March may not be processed until Wednesday 26th March, if you have any queries during this time please contact our shop team on 01430 422523)

Saver Delivery - Thursday 13th March
2 Days Express or 2nd Class Post - Monday 17th March
Next Day, Timed Delivery or 1st Class Post - Tuesday 18th March
---
Rain, Rain, Go Away, If not a FREE Nights Stay
12/07/2012
A Caravan Park in Cumbria is not going to let the weather get us down this year. Skelwith Fold Caravan Park is offering a Free Extra Night Stay for everynight of their holiday that exceeds the monthly average.
Henry Wild, director of the park, said that although the offer could end up costing his business thousands of pounds, he hopes that it will pay off by convincing holidaymakers not to head to the south in search of a bit more sun.
He explained that the park will carefully monitor rainfall levels with a scientific collector situated on the roof of the reception building - if its wetter this month than it was last year, then the free stays will "kick in".
Skelwith Fold Caravan Webpage and T&C's: Click Here
---
The Where's Walter Challenge!!
21/02/2011
Get your 10% Off at Birmingham NEC
This year at the NEC Howard Waudby and Rob Gillatt - will be walking around with a special offer just for those who visit the show!! All you have to do is spot either Howard or Rob and ask them 'Where's Walter?' and they will give you a10% Off online discount code to be spent between the 22nd of February and 6th of March 2011... What could be simpler to recieve your 10% discount!!!
---
Staff profiles!!!
08/02/09
Don't we all look lovely!
Just thought I would mention that our staff profiles have been updated!!
---
Martin House at Waudbys
08/09/2010
Martin House Hospice is a charity that is close to our hearts here at Waudbys so we wanted to tell you about our involvement and the wonderful work they do.

Martin House (Registered Charity no- 517919) opened in 1987 to provide family led care for children with life-threatening and life-limiting illnesses. At the centre in Yorkshire children and young people can stay with their families for support, rest and practical help. Since opening Martin House have helped in the development of children's hospice care not only in the UK but around the world. In 2002 Martin House also successfully opened the new Whitby Lodge centre for teenagers and children.

For a number of years now we have had a successful stall in our shop run by Don and Vera Waudby with items such as books and toys, generously donated by customers, from which all the money goes directly to Martin House. We would like to thank all of the people who visit our showroom and donate as it makes a huge difference to young people and their families.

If you would like more information about Martin House and fundraising events they run please go to their website - www.martinhouse.org.uk/
---
Live Chat!
Instant help!!
Not sure the part you are looking at is the right one? Will an awning fit your motorhome? Well we have recently added a new feature called Live Chat so you can ask a question right then and there online. The Live Chat icon will appear on the right hand side of your screen whenever a member of staff is logged on Monday to Friday from 9am to 5pm.
We hope this might make your shopping experience with us easier and more enjoyable because you can troubleshoot straight away with no worries. We look forward to talking to you soon!!!
---
Sunncamp Scenic Plus...IN STOCK NOW!
31st January 2008
Hello again,
I just wanted to let you know that we've now got the Sunncamp Scenic Plus porch awnings back in stock. These fantastic lightweight porches are now available in either Burgundy or Grey and are even cheaper for 2008 priced at only £68.95 + delivery. It's a porch not to be missed! Click on the following link and you'll go straight to it http://www.waudbys.co.uk/products/details/17654.html
Thats all for now but do visit again for more news, offers and tips! Walter
---
The Lawns Show
28th August 2008
It's that time of year again when it is The Caravan Extravaganza at The Lawns in Cottingham.
Once again Waudby's will have a stand at The Lawns show on Saturday 6th & Sunday 7th September so pop along and see us and some of the new products that we will be stocking over the coming months.
---
National Caravan and Camping Week!!
07/03/2011
From the 30th May - 5th June it's National Caravan and Camping Week and time to celebrate!!
There are many different events happening all over the country and if you keep your eyes peeled you may even see some offers from Waudbys to celebrate. Why not have a look online to see if there are any events or meets near to you to join in the fun. Take The Camping and Caravan Club for example who are giving away 1500 free pitches on saturday the 4th June to encourage people to get outdoors and sleep under the stars...
If you hear of any exciting events near you that will be happening during National Caravan and Camping why not drop us an email at clair@waudbys.co.uk and we can spread the news!!!
---
Thinking of Joining a Club?...Read On!
28/05/2010
Having a quiet holiday away in your caravan or tent is fantastic but many clubs can now provide deals, services and offers that make your holiday away even better. There are hundreds of caravan, motorhome and camping clubs across the UK caring for a lot of varied needs or tastes but a large majority of people are members of either The Caravan Club or The Caravan and Camping Club. Both of these clubs are well respected national organisations with thousands of members so here are the main points to consider when looking at which one to join.
The Caravan Club
• Free monthly magazine upon joining (biggest in the UK).
• Insurance and financial services available including home and pet insurance and UK vehicle rescue plus a free 'TheftCheck' on your van. A club credit card is also available.
• Free expert technical help and courses such as towing for beginners.
• £7 per night can be saved upon joining which means you can make your membership back in a week away!!
• Access to 2,500 Certified Locations with a maximum of 5 pitches for members only.
• 200 sites for members only access.
• Over seas travel advice, recommended sites and reduced ferry rates.
• Accepts caravans, motorhomes and trailer tents.
For a Caravan Club instant membership pack please click this link - http://www.waudbys.co.uk/products/details/78.html

The Camping and Caravan Club (The Friendly Club)
• For tents, caravans and trailer tents.
• Members Rates at over 100 award winning Club Sites
• 1,300 Certified Member only sites across the UK
• Free monthly magazine upon joining.
• Free expert technical and legal help as well many courses available including towing for beginners.
• International services including 'Carefree' which offers hundreds of sites in around 20 different countries
• Publications including Your Big Sites Book with over 4000 sites inside.
For an instant membership pack for The Camping and Caravan Club click here - http://www.waudbys.co.uk/products/details/73.html
There is a large variety of other clubs such as ones for retired couples, under 35's, adventure sport enthusiasts and many many more. Clubs can offer much more than cheap sites and we know many people who have made lifelong friends through clubs so we fully recommend to get your most of them and enjoy your holidays!!!
---
Jorvik Viking Festival 11th-19th February 2012
14/02/2012
Are you looking for somewhere to take the kids during the school halfterm break then why not go along to the Jorvik Festival at York which is holding its 27th annual event.It has various events taking place all week at several sites across York.
York Minster Viking Wedding is taking place on Wednesday 15th at 19.30pm in York minster,witness a Viking wedding followed by musical celebration including contributions from Sarah Dean & Soundsphere.
Saturday 18th see the torchlit procession,fire juggling and amazing firework display,wrap up warm and enjoy a wonderfull night.
To see more of whats on all week, click here
---
Birmingham NEC
24/09.2012
The Birmingham NEC Caravan and Motorhome show is quickly arriving and we know many people (including ourselves!) are excited to see all of the new caravans, motorhomes and technology on display this year.
The Show is on from the 16th to the 21st of October and we will be scouring the show all week for any new gadgets or items that will be essential for our showroom and website. If there is anything you want to see in our stores please feel free to email us on 01430 422523 and we have it in stock as quickly as we can where possible.
With hundreds of caravans and motorhomes on show, cookery displays, sports activities, competitions, awnings, technology and accessories it is a sure winner.
Don't forget with our free delivery and price promise you don't need to carry anything around the show with you when we can send it direct to the comfort of your home.
---
The Lawns Show Prize Draw Winners!
10th September 2008
And the winners are....
Congratulations to the following people who entered our Lawns prize draw when they visited us as the show this weekend, the winner was drawn yesterday at Waudbys and the following names are our lucky winners.
1st Prize : Mrs C Robson - Cleveland
2nd Prize : M Ayers - Wakefield
Due to the huge amount of entries we had we have also chosen to draw 3 more names which will each receive a £10.00 Waudbys Online Store Voucher. These people are,
Mr Adrian Leach - Staffs
Mrs A Spink - Leeds
Mrs L Briggs - York
I would also like to take this opportunity to say a big Thank You to everyone who visited us at the show this year.
---
The Best!
19th January 2009
We aim to be the Country's No.1 Caravan & Motorhome Accessory Web Site and Superstore!
A great big thank you to everyone who has up to now this year used Waudbys either to purchase something, or contacting us asking for advice. We are hopefully now able to offer what you all require from an accessory superstore, whether it being the accessory you require and at the cheapest price, or any advice from one of our friendly technical people on spares, accessories or awnings.
Anything you wish to know, any prices you require or any obscure item you are having difficulty finding, please contact myself, Howard Waudby on info@waudbys.co.uk and I promise to reply asap.
Thank you again, and I hope you all have some very lovely holidays this year.
Howard Waudby
---
Agatha Christie Festival
14/09/2012
Between the 9-16th September the English Riviers transforms itself into the murder mystery capital of the country,with ladies and gents in their period finery immersing themselves in theatre,tea parties,dinner parties on the steam train and vintage bus tours.Agatha Christie the Queen of crime was born in Torquay in 1890 and the annual festival is to honour her.
There are murder mysteries around every corner,in country inns,on steam trains and in seaside pubs.The official Agatha Christie Theatre Company perform their latest production of The Murder On The Nile.
So if you fancy something abit different why not pop along and immerse yourself in this world of mystery.
---
Happy New Year
31-12-08
A little message from Howard.....
It's only Howard here!
Just a little message to thank you all for all you have done in 2008. Waudby's are not just a Caravan Accessory Showroom and online shop, we are a company that do care, we try to give you the best service possible, and especially in this credit crunch time!! the best prices.
I really do hope you all have a lovely evening tonight, and then look forward to 2009.
I wish to thank you for all the letters and emails we get. Please, anyone who wishes to ask me anything, any queries about accessories, caravans, motorhomes, spares..we are here to help, either ring on 01430 422523 or info@waudbys.co.uk
Please ask for me if you wish, I am Howard Waudby.
Speak to you again next year..
Howard
---
NEC Caravan, Motorhome & Boat Show!
February 2008
Just thought i would let you know, Howard Waudby has a Waudbys stand at the Birmingham NEC show this year, 19th - 24th February. Why not pop along and see him.
Walter
---
Waudby's are on Ebay!
Thursday 23rd October
Did you know that we also have an Ebay shop where you can find our stocks of reconditioned awnings and tents at fantastic prices along with pre 2008 models of awnings and tents too! Check it out at this link, http://stores.ebay.co.uk/waudbys-ltd_W0QQsspagenameZL2QQtZkm
We've also added a few of our popular caravan accessories to the site and a few items that are popular for your winter caravan jobs.
It's that time of year again where Christmas is just around the corner, in fact its only 9 weeks today! Get ahead with your christmas shopping with plenty of exciting products and offers from Waudbys
Well thats all from me for now, but don't forget that here at www.waudbys.co.uk we've hundreds of products available online which would be ideal christmas gifts as well as keeping in your everyday essential caravan / camping items.
---
The National Motorhome Show 2011
12/04/2011
The National Motorhome Show is back on 15-17th April at the East of England Showground, Peterborough. The show offers people to see hundreds of motorhomes and thousands of accessories over 3 days. If your a camper you can stay onsite and there are many attractions and events to keep everyone entertained including day visitors!!

Whilst at the show, visitors can also enjoy the British Farmers market, a real ale bar, craft marquee, daytime music and all visitors will be able to enter the free prize draw to win a week's holiday for two in a luxury lodge plus £1,000 spending money.

For more information follow this link - www.nationalmotorhomeshow.co.uk
---
Welcome to 2009 from all at Waudby's!
01-01-09
I just wish to welcome all our very valued customers to 2009. I hope this year brings some lovely holidays for you all. Unfortunately the credit crunch is still with us all, so Waudbys are trying to bring you the cheapest possible prices on all your accessory needs for 2009 and beyond..but if for whatever reason I have missed the very rare cheaper price elswhere, please can you email me on....
http://www.waudbys.co.uk/promise.phtml
I will do my upmost not to just match it..but to beat it !!
A very happy and cheaper New Year from myself Howard and all at Waudbys.
Howard Waudby
---
Brand New Online Loyalty
3rd November 2008
Have you heard of our Brand New Online Loyalty Scheme?
Click on the following link to find out all of the information on our Brand New Online Only Loyalty Scheme. http://www.waudbys.co.uk/loyalty.phtml
---
Olympic Torch To Pass Through Shrewsbury Holiday Parks
10/05/2012
Caravanners and Motorhome owners will have the chance to watch the Olympic torch being carried to London if they stay at the Oxon Hall Touring Park and the Oxon Pool Holiday Home Park in Shrewsbury on May 30th 2012.
The torch is set to be carried passed the entrances to these parks on it's way through Bicton,between Oswestry and Broseley.
The torchbearers will the carry the flame on to London where it will stay for the 2012 Olympic games.The lighting of the torch will take place today 10th May 2012 in Olympia Greece.The torch will travel across Greece for the rest off the week before arriving in Lands End, Cornwall on the 18th May 2012.From Cornwall the torch travel across England carried by 8,000 members of the public and celebrities until it reaches London on the 27th July 2012.
Why not pop along and give the torchbearers a cheer as they make this this epic journey.
---
Happy Bank Holiday !!
22-05-09
Have a lovely weekend !!
Just a little message from Walter and all at Waudby's wishing our past, present and future customers a lovely bank Holiday Weekend.
---
Cobb - The BBQ For All Seasons!
Thursday 11th September 2008
As Featured on BBC2 Show 'The Hairy Bikers Cookbook'
Have you been and checked out some of our new products lately?
We've just taken stock of the amazing Cobb Premier BBQ which i'm sure many of you will have seen featured on the BBC2 show ' The Hairy Bikers Cookbook' take a look at them by clicking on this link http://www.waudbys.co.uk/products/details/19735.html
Don't forget we've got many other new products too such as, Chairs, Tables, Sleeping Bags, Melamine Sets and Lanterns. http://www.waudbys.co.uk/products/new_products.html
---
Happy Valentines Day!
14/02/2012
We hope youve all remembered to treat your loved ones this valentines day!
Here is a Poem wrote by one of our members of staff!
'Those Three words we all long for in life,
To be spoken sweetly in ones ear,
Those three words we all blush to say,
That pulls your heart strings day by day.
Tell your loved ones near and far,
Go on whisper those three words ...
I LOVE CARAVANNING'

Happy Valentines Day Everyone! We hope you all have a great day.
---
Get ready for Caravanning in 2008!
3rd April 2008
Hi,
I hope you all had a good Easter.
Its that time of year again where many of you will be venturing out on your first caravan holiday of the year, so I thought i'd put together a few little things that may help.
Check all equipment, Gas, Water and electrics are in good working order to avoid any holiday upsets (although don't forget Waudby's can speedily post out goods to any caravan site you may be staying on...even abroad, so don't worry if the worst happens)
Make sure you have enough gas in your bottle, We're unable to courier gas out but Calor Gas, Calor Gas Light and Camping Gaz can be collected from our South Cave store.
Keep an eye out on my blog as over the next few weeks i'll be giving you lots of tips and reminders and even a few cheeky discount codes too!
Bye for now, Walter.
---
NCC Approved Distributors
13/09/2012
After a Celebration held on the 5th September, Eight Lucky Distributors where given the prestigous National Caravan Council (NCC) Approved Distributor Status.
The Scheme has been started as one of three consumer focused initiatives within the industry to raise standards of customer service and profesionalism.
The eight firms to receive the recognition were:
Orchard Caravans Ltd,
Bridlington Caravan Centre,
Lake Coast and Dale Leisure,
Parklands Leisure,
Keat Farm Ltd,
Salop Leisure Ltd,
Southern Counties Leisure,
PM Leisure Homes Ltd.
---
Shop Shifting!!
21/10/09
Our show room is evolving!
Hi! For all of you who visit our showroom we are excited to tell you about the changes happening.
New shelving has arrived and Ann our shop manager is busy re-organising and tidying up with the junior staff to make browsing our showroom even better. So pop down soon and have a peek at all our changes! Plus we have many new products arriving in our showrrom soon!!
---
Marathon for Charity !
17-07-09
Members of staff from Waudby's & Wandahome raise £1000 for Charity!!!
Steve Bateman (Wandahome Director), Steve Quin, Ian Rees (Wandahome Sales Excutives), Stuart Wharam (Wandahome Technician), Samatha Liveridge (Waudby's ECommerce). All took part in the Humber Bridge Half Marathon Cash For Kids and raised a whopping £1000 for charity.
They all have been training so hard over the last few weeks and deserve a well good pat on the back. Waudby's & Wandahome staff are proud of supporting major charities, after Wandahome also raised £1800 for cancer research this year at The National Caravan and Boat show 2009.
---
Awning & Tent Repairs
18/05/2010
Tents and awnings can rip and break for a number of reasons leaving the dreaded question...How to fix it? Here is our advice for repairs and how to avoid damage in the future.

If while on holiday or in storage your tent/awning canvas becomes damaged first look at the size and type of damage.
If the hole is small (less than an inch in diameter) and fairly central in a panel or roof it can be repaired using nylon and acrylic patches which are widely available. Before your repair thoroughly clean the area and remember to re-proof after to avoid those nasty leaks or further damage and always allow plenty of time for the area to dry. There is nothing worse than seeing panels or windows stuck together when you next arrive on site!! Have a look at our products such as Seam Sealer, Fabsil and Isabella's range of awning products which are all fantastic for home repairs

If you find the damage/hole is large (bigger than an inch) or is close to a tension point (near peg points, seams or fittings) then we recommend having your awning or tent professionally repaired and re-proofed. These types of damage must be treated properly as cleaning products and incorrect handling will only increase problems and make them much harder to repair again. Although it can be more expensive option, depending on the repair, it is worth it and won't cost you a new awning/tent if the repair goes wrong!

Awnings and tents are supplied with a large range of poles but there a couple of simple things to keep in mind.
If your poles are the pre-fitted fibre glass ones commonly found in tents then you can replace snapped poles or shock cord cheaply yourself. Shock cord kits with the tools and directions are available, so you do not have to replace the whole set, as are new fibre poles. Fibre glass poles are available in a range of sizes so it is best to check which diameter you need. These poles can also be cut down using a small hack saw and masking tape to prevent edges from breaking.
If your awning or tent does not have the small fibre glass poles but large carbon fibre, steel or alloy poles then contact the retailer you bought it from with your make and model as a large proportion of poles are specifically designed for certain awnings/tents. If it is only a connection or clamp you require these can often be bought as a replacement to avoid buying a whole new pole.
If you need replacements for a Trio awning then contact Trio Pair who now repair and offer spares for the discontinued Trio brand. If it is a Bradcot awning you must contact them directly.

To avoid damage in the future remember the following things-

• Don't pack away your awning/tent wet as it can damage your canvas.
• Never roll away your awning/tent the same way twice. By doing this it creates creases in the material which can soon turn in to cracks.
• Do not over tension your poles this can snap shock cord or damage connections between poles
• If you have an awning check the awning rail on your van or the point to which you are fixing it to as these rails occasionally cause snags and rips if sharp.
• Don't stretch your limitations. Not all awnings and tents are designed to withstand very strong weather so check before you put your product up so it won't be damaged unexpectedly

Before embarking on any repair or replacement you MUST check the warranty status and information of your awning/tent. If you choose to make a repair without checking your warranty status you could invalidate any cover you currently have.
---
Scottish Caravan and Outdoor Leisure Show 2012
01/02/2012
The Scottish Caravan and Outdoor Leisure show opens its doors at the SECC Glasgow from 2-5 February 2012 for those who like caravanning and the outdoor life.This year will see the first motorhome at the show that has been manufactured in Scotland.The show will occupy all 5 halls within the SECC where you can see the latest Caravans,Motorhomes,Holiday Homes,Camping products,Accessories and much more.Why not pop along and take a look.See something you like, take the hassle out of carrying it around the show and order it from www.waudbys.co.uk we now have free delivery on orders over £30.00.
www.caravanshowscotland.com for general show information.
---
Attractions This Winter
20/09/2011
Many people are passionate about winter caravanning and camping for a number of reasons. Not only does it still allow you to see the stunning changes in our landscape over the winter months but it also lets you enjoy some of the many fantastic events that happen across the UK. It can be a magical trip away and you need not be put off by the cold as there are many heating solutions on the market. Why not look online at what's going on and have your own winter wonderland adventure...

Here are just a couple of our own suggestions!!

If you love spooky stories and thrilling nights there are a number of Halloween events running at Longleat Safari & Adventure Park this October which are perfect for families and adults alike including a stunning firework show. The local Caravan Club site is also extending its open days for this event.

Hundreds of classic and iconic cars will be descending on Regent Street this winter for a spectacular show for enthusiasts and admirers. Why not have a long break near London and look at some of the fantastic new shows in the museums and galleries while you're in town for the classic car extravaganza!!

Or shop till you drop at the Birmingham NEC Caravan and Motorhome Show (11-16th October) and look at the many innovations and products that will be landing on our shelves in 2012.
---
We Need You!!
02/03/10
At Waudbys we always love to hear from our customers about their holidays, caravans and motorhomes. If you have photos, funny stories, recommendations or any questions then drop us a line at clair@waudbys.co.uk and we will post them on Walters blog and our newsletter.
---
Mild Weather To Brief Cold Snap
20/02/2012
For all you caravanners keeping an eye on the weather hoping to get away for a short break with the caravan,the weather forecast is looking as if temperatures are rising for the second half of the month as we are already seeing above average temperatures for February.
However as we move into the weekend we are seeing a short lived return to the cold weather,with many places seeing a frost. So if you are planning a trip away make sure you are well stocked up with gas to keep your van heated and for cooking a hot meal. You may wish to pack a snow shovel or some de-icing salt just incase that dreaded white stuff returns while your out on the road.
Take alook at our winter essentials.
---
Truma Solution for Regulator Problem
07/02/2012
Since the release of fitted regulators many people have suffered with the problem of an oily substance blocking the regulator up and therefore making it unusable. Truma have come up with a solution to help stop this problem...
Truma have produced a 'Trap' device which fits on to the regulator and by using a filter, removes the oily residue before gas reaches the regulator. The filter element in the trap will need to be replaced once the oil has built up to a certain level but how regular this will need to happen will depend on the individual regulator. Truma have given an estimated price of between £70 to £80. Further information will be given when the filter unit is put on sale in March 2012.
---
Mothers Day!!
13/03/2012
Every year, on different days all over the world we celebrate Mothers Day so that we can honour the mothers in our lives and it just so happens to fall this Sunday on the 18th of March. There are a number of celebrations and events across the UK to celebrate the day including deals on sites and days out. Or if you are looking for a special treat why not have a look at our gifts section for an idea? What ever it is you are doing to treat your loved one we wish you a lovely day.
---
Price Promise!
29th November 2008
Price Promise!
If you have found an item cheaper elsewhere or a company has offered you an irresistible deal then please click on the 'Price Promise' icon on the Home Page with the details and we will do everything we can to try to match or beat the price. Sometimes we at Waudby's are not even aware of a cheaper price somewhere else until you tell us, as we endeavour at all times to give you, our most valued customers the best prices and service possible.
Thank you
Howard Waudby
---
It's a Cats Life!
16/04/2012
Luxury Mobile Home donated to Stray Moggy from Bailey Caravans.
We came across a great story this weekend, we all loved!
A Stray cat has now been homed at a caravan dealership near Albrighton in Shropshire thanks to Bailey Caravans.
They Supplied the dealership with a miniture 3ft luxury mobile home costing around £1500; complete with model kitchen and fleece-lined bed just for the Stray.
To read the full article: click here
---
Xmas time!!
27th November 2008
Santa's on his way!!
Although you may not think that a Leisure Accessory Website is the first port of call when looking for Xmas presents, you may be surprised that on Waudby's web site, there are many ideas for that useful Xmas Gift with a difference!!
---
Caravan Tax Petition
03/05/2012
Hull North Labour MP, Diana Johnson, has launched a petition against the goverments plans to introduce 20% VAT on Static Caravans.
The National Caravan Council (NCC) have already stated that it could cost around 1000 jobs in the East Riding Caravan Industry in the first year.
Mobile/touring caravans already carry VAT and the government has said putting the tax on static caravans was about changing a loophole in the law.
Ms Johnson was joined at the launch with Lord Prescott and Labour MP Alan Johnson (who represents Hull West and Hessle).
Diana Johnson says 'We are asking Hull People to get behind caravan workers and their fight for local jobs'.
---
Traffic Trouble??
30/11/2009
Handy hints for avoiding towing troubles!!
Nobody likes to hold the queue up on busy roads so a top tip to avoid this is keep a note in your front window of the weight, height and width in metric and imperial of your caravan or motorhome. Then the next time you meet a low bridge or tiny road you know whether you can go ahead. No problems.
For more towing tips have a look at our How To Guides.
---
Olympic Celebrations
20/06/2012
With the Olympics looming and the Torch making its way around Great Britain we wondered where you will be going and how you will be celebrating or if you are still looking for inspiration.

Even though it is turning out to be a rather wet and windy year you can still enjoy many events such as art shows, orchestras, pop-up Shakespeare companies and circus performances all over the country, and with the many temporary sites being opened by the Caravan and Camping clubs you can see all you like. Why not have a look at the official London2012 website to find out what events are near you.

If you are organising an event or are particularly excited by one please send an email through to our team at clair@waudbys.co.uk and we can feature your story here.
---
Pampervan Cleaning Product
06/02/2012
Now's the time to think about getting your van ready for the first outing of the year.Looking for a product that will clean your van inside and out without the hassle of loads of different cleaning products and bottles.
Then why not take alook at Pampervan.It is a dense gel concentrate that will clean your caravan and motorhome body work and panels. Inside the van it is suitable for cleaning kitchen surfaces,worktops and stoves.Also great for bathroom and shower surfaces.Need to get a stain out of the carpet or upholstery this is the product to do it.
Save yourself time,space and money with this great cleaning product.
Go to http://www.waudbys.co.uk/?search=pampervan to order some now!
---
New Sat Nav Regulations in France!!
31/01/2012
Satellite navigation systems that warn of fixed speed camera locations are now illegal to use in France. You can avoid landing yourself in trouble by disabling this feature on your Sat Nav or by not using the Sat Nav while in these countries. The penalty for not comlying to this rule is a fine up to €1500.00 and confiscation of the equipment.

There are also similar rules in Germany, Ireland and Switzerland so we suggest checking before you travel!!!
---
The Lawns Review
06/09/2011
The Lawns Caravan Show in Cottingham is over for another year and we would like to say thank you to all of our visitors over the weekend for coming and supporting us and showing interest in our fantastic products. Even though the turn out was smaller than previous years it did not dampen spirits and we saw many people enjoying the sights and sounds of the show. There were many exhibitors displaying superb new caravans, accessories and holiday homes with offers galore.
On our own stand we were displaying the fantastic new SafeFill bottles as well as examples of all of the products we have on offer through September. See my next blog for the offer details!!! We hope to see you in store very soon!!!
---
Waudbys is Tweeting!!
28/02/2011
We have just joined the world of Twitter where you can find us as WaudbysLeisure and become one of our new followers. We will be Tweeting information about new products, awaiting stock, leisure news, offers and exclusive discounts!!
Why not follow the link below or on our home page and start Tweeting with us...
---
New Caravan Club Site at York
20/03/2012
York marina is to launch a brand new Caravan Club Certified club site just four miles from the city of York and will be open for bookings from 1st April to the 30th October.Quiet and relaxing this mini site is great for holidaymakers wanting to explore all the tourist attractions York has to offer.
Set against the scenic River Ouse this site has all your modern amenities including 240v electric hook up,laundry service,chemical toilet disposal point and newly renovated shower and toilet block.
York has many great attractions to visit including York minster,The National Railway Museum and the Yorvik Viking Centre to name but a few.There are also many shops,cafes and restaurants to enjoy and if you fancy a short drive you can take in the beautiful Yorkshire moors and dales.
To take a look caravan club site york
---
Introducing the NEW Alko 3004 MK2!!
We are very excited to introduce the new ALKO 3004 MK2 Stabiliser Triple Pack in to our store and online. With improved control, design and security it is the perfect addition to your caravan. Priced at only £295 it is well worth the look at when considering upgrading your current stabiliser assembly.
Click here for more information. http://www.waudbys.co.uk/products/details/25936.html
---
Equestrian Products Now Arriving!!
15/03/2010
Here at Waudbys we are often asked for advice when converting horseboxes and recieve many enquiries about equestrian products so we have now begun to supply them!! Not only do we keep a full range of horse, rider and stable accessories but we also have a full range of horsebox parts large and small. Take a look at our Pets and Equine pages and you may just be suprised!! If you have any questions about the products contact samaya@waudbys.co.uk for more information.
---
There's Wandahome on site too!
June 2008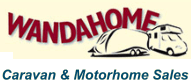 As many of you will already know, its not just Waudbys that is housed at our South Cave site, We are also the home of Wandahome (South Cave) Ltd which are going from strength to strength.
Wandahome (South Cave) Ltd have just added Swift caravans to its already strong portfolio of caravan manufacturers, thus giving representation from Coachman, Compass, Elddis, Buccaneer, Bailey, Adria and now from September 2008 Swift.
Apart from almost 100 brand new 08 model caravans on display, they also have a large selection of pre-owned caravans to choose from and almost 150 of the pre-owned ranging from £1000 up to £15000 so make sure you pay their website a visit www.caravanbuys.com. There you will find all the information you require on both new and pre-owned caravans currently on stock.
Wandahome are believed to have the largest selection of caravans on display in Yorkshire on our 14 acre site and they advertise the cheapest caravans in the UK. Every Pre-owned caravan above £3000 comes with an impressive 3 Year Warranty giving you the customer peace of mind caravanning.
Steve Bateman, Director for Wandahome (South Cave) Ltd commented that there is a lot to look forward to over the coming months. They have the launch of all of the new Bailey Pagent Series 7 which will be available to view at their Bailey Roadshow event on Sat 5th and Sun 6th July. These dates are also the start of their month long Summer Jamboree with offers you cannot afford to miss.
Why not make a day of it and visit Waudbys and Wandahome (South Cave) Ltd at South Cave, East Yorkshire.
---
Top Tips For Winter
15./11/2011
Every year we are asked by our customers if we can give any suggestions for preparing for winter so we have decided to put our top tips on here for you.
1. Open up all of your taps and completely drain down your water system. This will help you avoid frost damage to any shower or tap units which can become an expensive fix before the new season. Systems such as the Floe drain down kits can help with this.
2. Open up cupboards, internal doors and tip cushions on end. This allows air to circulate more evenly around the caravan which in turn reduces the chances of damp.
3. Use dehumidifiers through your van. These, along with opening cupboards etc, will help reduce damp and soak up any moisture still lingering.
4. Disconnect your battery and bench charge it to maintain your battery until needed again. If you have a tracker fitted ensure you have a spare, fully charged battery to alternate with your main one. This way you will never be without your tracker.
5. Using products such as Fenwicks Overwintering allows you to put a protective coating on your caravan or motorhome during the winter months. This helps avoid dirt and algae forming on your caravan. Alternatively why not look at using a Caravan Cover to fully protect your unit.
6. Secure your unit!!!! Nothing is more important than making sure your caravan or motorhome is safe during winter. There are a number of methods including using hitch locks, wheel locks, trackers and winter wheels. The more security devices you use the better just remember to look for the Sold Secure rating to ensure it is recognised by your insurance provider.
---
Winter Camping!
04/01/2010
Get the most out of your tent this winter!!
It may not seem the perfect time of year to go camping but you would be suprised, a little extra planning can ensure a fantastic holiday, even in the snow.
Remember to pack enough warm clothes so you have plenty of spares. Sitting in damp clothes from a long hike will only make you colder. A hat for bedtime is also a great idea because as tempting as it is to curl up and hide in your sleeping bag the moisture from your breath can effect insulating and cause problems. But remember not to wear too many layers as sweating can cool you down twice as fast in winter.
Winter is a great chance to try new activities like skiing, sledging and hiking. Many sites now offer winter activities and ideas for the kids so you always have something to do. Plus don't forget the sky is at it's best in winter for those who like to star gaze around the campfire.
A hot water bottle is an essential but if you forget why not fill your standard water bottle from the day and pop it in a sock. Instant heat and perfect to keep your toes warm.
Heat pads are also a great idea for winter and as they are re-usable they will last throughout your holiday.
Snow makes for a perfect pitch for your tent. By walking up and down you can compact the snow which makes it far safer and comfier to sleep on than the standard lumpy grass pitch and by marking pegs with bright cord you will never lose them in the snow.
Before travelling check local indoor activities near your camp if you want to get out of the cold and always remember to pack plenty of games.
---
Hull Fair 2012
05/10/2012
Hull Fair at Walton Street is back today from 5pm!
A great attraction as one of the largest travelling Fairs in Europe returns to the City of Hull (Really Close to us at South Cave!).
The Atmosphere is Fantastic with lots of Rides for all ages and also Walton Street is Packed full of Food/Sweet Stalls. The Smells of Traditional Fairground Food will have you hooked!
It is one thing, all the people of Hull look forward to every year before its arrival in October!
---
Local and Specialised Interest Clubs
25/10/2010
We find that many of our customers, who are both new and seasoned tourers, decide to join local and national clubs. Camping and caravanning clubs are fantastic as they give you more security and support when holidaying by offering monthly/weekly news and a number of services and support.
But did you know that many of these major clubs have local or specialised clubs for different needs and interests.
The Camping and Caravanning Club for example have a myriad of specialised clubs including ones for photographers, kayakers, lightweight campers and even folk song and dance groups. These clubs can offer a family of like minded campers and caravanners to tour with or just to catch up with from time to time. There are sites for the young and old alike so why not have a look, you may be surprised...
---
Waudby's is changing!!
07/10/09
New products and an easy to use Waudbys coming soon.
I would like to tell you about all the work currently happening here on Waudbys.com. We have dozens of new products ready for the festive season launching on our Christmas grotto page which is coming soon for you to get those extra stocking fillers for Christmas.
We are also updating the website to pack it full of information and easier to use pages to browse. Try taking a look at our new spares section in the weeks to come!!!
---
It's Never Dull in Hull
21/02/2012
Our Showroom in East Yorkshire is around 14 miles from the lovely city of Hull. So why not take a visit to our Showroom (HU15 2DB) and then take a trip into Hull only 20 minutes away.
Worried there's not enough to do? I don't think so.
First there is Hulls main attraction, The Deep. This Award Winning Aquarium homes over 3,500 fish including sharks and rays. A Fantastic Family Day out. For Prices and Opening Times,Click Here.
As well as the aquarium, Hulls not short of a Museum or two. Take a trip to the Maritime Museum and learn all about Hulls Maritime Heritage. Then why not take a trip to the Arctic Corsair and find out about life on the sea and the dangers the deep sea trawlermen faced. Wilberforce House, The birth place of the famous William Wilberforce, avid campaigner against slave trade, or why not visit the streetlife museum of transport and take a trip back down memory lane and enjoy sights, sounds and smells of the past. For more information and details on Museums of Hull, Click Here.
If Museums are not your thing, then why not just have a day shopping. Princes Quay and the new St. Stephens are sure to have something. They Both have an excellent cinema and delicious food courts, so what are you waiting for?
---
Waudbys NEC Winners!
01-03-09
May I start by thanking all of you who visited Waudby's stand at the recent Caravan & Mororhome Show at the NEC. On the stand was the chance to win one of 5 vouchers to spend on my on-line superstore at www.waudbys.co.uk
I have pleasure in announcing the 5 winners below who have been sent a voucher for £100.00
Mr B. A. from Ely, Cambs.
Mr A. B. from Bishop Auckland, Co. Durham.
Mr D & Mrs B W. from Frenchay, Bristol.
Mrs D L. from Leeds.
Mr G M. from Sth Anston, Sheffield.
I thank all of you who entered Waudby's competition at the NEC, and for those who chose to receive offers from ourselves, I hope to write to you with an offer during the next month or so as a thank you for visiting my stand.
Howard Waudby
---
Our Site of the Week!
13/02/2012
Many of our customers like to recommend sites to us and to fellow customers after experiencing a fantastic holiday away. One of the sites often talked about is Vale of Pickering Caravan Park, which is situated 1 mile off the A170 near Pickering, so we thought we should give it a mention.

Ann, from the Doncaster Landrover Club, adores Vale of Pickering saying 'It's a very helpful and obliging site with great facilities and it is always clean and tidy. The wardens are always helpful and the information centre always has up to date and informative details for attractions in the area.'

The site is surrounded by the beautiful coast and countryside and attractions such as Eden camp, Castle Howard, Flamingo Land, Whitby Abbey, National Railway Museum and much much more. For more details visit them online at valeofpickering.co.uk
---
It's Easter !!
10-04-09
Easter Offers!!
As you can see, Walter has been sourcing many New Products that are now available on Waudby's Web Site as we aim to be the Country's No.1 for all your Caravan, Motorhome and Leisure Accessories...at unbelievable prices!!
If on the very rare occasion we have not been aware of a competitors price when it was cheaper than our's, please please inform us so we can hopefully beat this other price, as sometimes we are not aware!!
Have a lovely Easter Weekend from Walter, Howard and all at Waudby's
---
Days Out In The UK
24/02/2011
We are often asked at Waudbys if we have any advice for days out or events happening in the UK. We always give as much help as possible but we have found these two fantastic websites, among others, that are full of all the information you could need for family or adult days out.
www.dayoutwiththekids.co.uk is a brilliant website that allows you to pinpoint the area you want to visit, type of activity and age range of children to make it really easy to find that perfect day out!! If you sign up to the website you can also recieve discounts and updates!!
www.iknow-uk.co.uk is also brilliant for any information on the area your travelling to. There are a number of links to iknow websites that will take you to the specific area you want and give you info on restaurants, activities and sites. Fantastic especially if your looking for activities without the kids!!
There are of course dozens of wonderful websites that offer pages of information but we have chosen 2 we particularly like to get you started!! Get online, get searching and have fun in 2011!!
---
Floe Water Systems
21/10/2011
If you are enquiring about the new FLOE water systems, we now have them on our web site. If you need any advice please contact Howard at info@waudbys.co.uk thank you.
---
The Camping and Caravanning Club get Crowned ...
07/06/2012
The Camping and Caravanning Club Marked the Queens Diamond Jubilee by Setting a World Record for the most people wearing paper crowns in 24 hours.
Yesterday (06/06/2012), the record stood at 13,000. The final total is to be announced within the next few days once verified by Guiness world records.
---
St David's Day
01/03/2012
Today people in Wales and those of welsh origin celebrate the life of their patron saint St David.The daffodil is often associated with the Welsh and St David's day and people like to pin them on their clothes and children especially like to dress up in traditional costume.
St David plays an important role in the Welsh culture but not alot is known about his life.He travelled throutout Wales,the south-west of England and Brittany in France.He eventually became an archbishop.St David was canonized in 1120 and March 1 was included in the church calendar as St David's day.
St David's day is not a public holiday in the United kingdom or countries such as the United States and Canada but if you get the chance to get out in the sunshine, take a stroll through the daffodils and take in the fresh air and celebrate St David's day anyway you choose.
---
The Lawns
15/07/2010
Is coming...
This year Waudbys will be at The Lawns, one of Europe's biggest caravan and leisure shows. Each year thousands of people descend on The Lawns public and trade shows to see the hundreds of new 'vans and accessories on offer and this year will be no different. Major caravan and motorhome manufacturers will be exhibiting as well as more than 30 other companies (including ourselves!) and national club organisations.
The lawns is a fantastic day out with dozens of stalls, food vendors, a café, children games, live music and charity fundraisers. Dogs are welcome and at only £7 per car or £3 each it would be a shame to miss it!

Why not pop down and see us at our stand where Ann, Sam and Clair will be waiting with a display of our unbeatable products and lots of friendly advice!! We hope to see you there.

The Lawns - September 4th and 5th. For more information and tickets follow the link below - http://www.lawnsandbeaulieushows.com/
---
Are you travelling abroad in you car / caravan this year?
16th July 2008
Check out our brand new section of car essentials online!
Don't get caught out travelling abroad this year without the correct equipment, many countries are tightening their laws on items which you may need in your cars, these may include Reflective Yellow Jackets, Beam Converters and Warning Triangles. These items can be found in our brand new online section http://www.waudbys.co.uk/products/car_essentials.html
Don't forget to always check the travel laws of the country you are visiting before you set off.
---
Look Out For The Calorvan
20/04/2012
While out and about on the road with your Caravan or Motorhome keep alook out for the bright red Calorvan touring the UK visting national,regional and local shows.
The Calorvan will be touring the length and breadth of the UK throughout 2012 to promote the range of support that Calor offers the caravan ,touring and leisure industry, with advise on safety,appliances and using LPG.
So if you are visting a show and see the bright red Calorvan and you have any questions drop by and the experts will be happy to answer them.
---
September Deals!!
Through September we have a new offer each week which can be seen below -
September 15th - 21st - 10% off a selection of outdoor living products including chairs, tables, wardrobes and much, much more.
September 22nd - 30th - Winter Price Crunch - Various discounts across our range of products that get you ready for winter including winter vents, cleaners and covers.
http://www.waudbys.co.uk/products/special_offers.html
Most Kampa and Compactalite awnings also have 10% Off through all of September!!
As well as these fantaastic offers we have other offers either daily, weekly or monthly running alongside our main ones. Contact us for more details and our friendly staff will be more than ready to help.
---
New 2012 Awnings
06/01/2012
This year we have taken a lot of consideration in to choosing our 2012 range of caravan and motorhome awnings and think we have the best selection to date. We will be stocking lightweight awnings from Sunnflair and Kampa for caravans and motorhomes as well as supplying models from Outdoor Revolution, Dorema and NR.
We sell 1000's of awnings per year to our very valued customers with excellent feedback. There is no other place you need to go for any awning supplied by Sunnflair, Kampa, Outdoor Revolution, Dorema or NR.
Any questions relating to awnings please contact Ann on 01430 422523 or email ann@waudbys.co.uk
If in the very rare instance we are not the cheapect please contact myself Howard Waudby on 01430 422523 or email howard@waudbys.co.uk and I will personally try and offer you a price that will make you smile.
The first deliveries should be arriving next week and will be put straight online. In the meantime if you would like to know anything at all don't hesitate to call us on 01430 422523 or email Ann at ann@waudbys.co.uk.
---
Top Reviews from GearWeAre
10/01/2012
We are often asked to review camping products for customers and give our opinions. With such a vast array of choice on the market this can often be hard so when we stumbled across GearWeAre we just had to share their website. With funny and insightful reviews the GearWeAre team cover an ever expanding list of products as well as providing useful advice and running a fantastic T-shirt store.
Have a look at www.gearweare.com next time you need a review for those essential camping items.
---
Food! Food! Food!
08/04/10
What food to take on holiday is often a subject we hear about at Waudbys especially now barbeque season is creeping upon us. Here are a couple of tips and bits of news that may give you a few ideas for your next holiday.

If you are struggling for space why not pop online at home and order from your favourite supermarket for delivery to your site before you leave. Ring your site before you leave and you may find they are more than happy for you to have food delivered.

The Camping and Caravan Club have launched a new initiative called Eat Local and work with a number of people to list where you can buy local produce near your favourite club sites. Have a look at their website for more details on eating organic and healthy local produce near you.

For lightweight camping why not keep herbs, dried fruit and spices in small sandwich bags to give simple meals an extra kick. It's often hard finding different things to eat when you have limited cooking space and flavourings stored in bags can really make a difference. Sauce sachets from takeaways and café's can also be fantastic to take as they only take up a small space but come in a big variety.

Barbecues are not just for summer!! Have a look at the Cobb barbecue in our Outdoor Cooking section!! Not only does the Cobb cook everything from burgers to soup it also doesn't smoke which makes it perfect for cooking in your awning. The Cobb is often featured on Hairy Bikers cooking show on TV and has found a place in the heart of many of our customers.

Or if you want to kick back and relax why not just pop to your nearest pub or clubhouse for a meal instead?!
---
Find a UK Campsite with ukcampsitefinder.co.uk
07/02/2012
This week we have been trying to find a website that will make searching for a UK Campsite, Caravan Park or Holiday Park easier for you!
We had a long search and we love www.ukcampsitefinder.co.uk
UK Campsite finder lets you search by distance, region or even search for a campsite name. You can also search for the type of holiday you want, from the type of pitch you would like to the new Glamping (Glamourous, luxury camping).
They also have a link to look at campsites in Europe!
A one stop shop for finding your campsite.
---
Caravan Spare Parts
21/06/2012
With changing weather conditions we see many of our customers repairing and replacing parts inside their caravans and motorhomes in time for trips away. We source a massive selection of spares and repair equipment which is all available on line or by direct enquiry which means we can normally help 100% of customers with their problems.
To make sure we can help customers as quickly and efficiently as possible we always ask for as much information as possible. Due to the large variety of products if a customer can supply us with essential information it drastically trims down the time it takes to source an item. We always ask for the full caravan details and VIN number as well of full part numbers off the product needed. For example if you need a fridge part you can usually find the model inside the fridge behind the salad box. And remember photographs are always helpful!!

All of these details, or pictures where possible, mean we can get you back on the road as quick as we can and ready for your holiday!!
---
Holiday Entertainment!!
30/03/2010
Great entertainment when your on holiday is an essential and this year Waudbys is aiming to deliver with a new range of TV's and outdoor games.
We have two new televisions arriving from Vision Plus which offer a number of features including pause live TV and a DVD player which are due in the next two weeks. Vision Plus supply some of the best aerials on the market so we are excited about the arrival of their quality televisions.

We also have some fantastic outdoor games arriving this week including giant dominoes and 4-in1 game sets as well as badminton, tennis and lawn darts which are perfect for all the family. Don't be bored this holiday, have a look at our entertainment page instead!!
---
The Bulldog TR20 Tracker
13/02/2012
We pride ourselves in finding innovative and clever new products that make your holiday as easy and simple as possible and with the TR20 we think Bulldog have struck gold.
The Bulldog TR20 is an affordable and easy to use Tracker that can be used to protect or track almost anything you want such as a car, caravan or even a person. Simply text or call the tracker and it will respond by sending an SMS text with the coordinates of its location. Enter this information into Google Earth and you have the location. It's that simple!
The TR20 offers value for money- it uses a pay-as-you-go SIM card so the only cost is the price of a text message, there are no Monthly or annual subscriptions. It is also packed full of features that include movement alerts, low battery warnings and an SOS button that when pressed will send a text message of the location and then call a pre-designated phone number so you can have a conversation with the holder- a feature not found on trackers costing twice as much.
Bulldogs recent introduction of the cost effective TR20 Tracking Unit has not only been well received by caravan owners, it has now gained the backing of leading insurance provider Towergate Bakers who offer a 10% discount on caravan policies when the Bulldog TR20 is fitted.
---
Dangers Of Carbon Monoxide Poisoning
09/03/2012
Caravanners are being reminded to have gas and wood burning stoves checked to protect against carbon monoxide poisoning.Poorly maintained heaters are common causes of poisoning particulary in the winter months.Appliances used in caravans that are used in small spaces that are not well ventilated can put people at risk.People need to remain alert to the dangers of CO poisioning and if you haven't already get yourself a Carbon monoxide alarm fitted and are getting ready to go away for the Easter break,get yourself one fitted and stay safe.
---
The Woodland Trust Jubilee Trees!!
28/01/2012
This year is rather a special for the Queen as it is her Diamond Jubilee!! To celebrate this The Woodland Trust are launching a tree planting scheme to encourage communities to plant areas of trees and help make the UK even greener!!! If you are interested in organising a community tree planting event have a look at The Woodland Trusts website for a chance to win a free tree planting pack and for further information.
www.woodlandtrust.org.uk
---
A Greener Way Of Living
03/07/2012
Now that summer is with us,despite the terrible weather it is the perfect time to start thinking about a greener way of living.Eating local fresh produce and composting your food waste is one way to cut our carbon footprint and help preserve the natural enviroment that makes caravan holidays so enjoyable.
Visiting local farmers markets is not only fun but a great way to sample local produce and also support the local economy and is much better for the enviroment than buying something that has been flown in on a plane.
And once you have eaten all your delicious local grown fruit and vegatables don't forget to compost your waste,it generates free compost to feed gardens and also cuts down on waste going to the landfill sites.
---
Where's Walter Xmas 2011 Competition !
21/12/2011
Anyone who received the newsletter on Tuesday 20th December wouldn't have been able to click on the link...sorry!
We have rectified this little error and have sent a new newsletter out (that works!!)
The following link will go to the competition.
Thank you again and a lovely Merry Christmas to everyone!
Howard Waudby
---
Valentines Day With A Difference
02/02/2012
Why not do something different this Valentines Day and take your loved one to Port Lympne in Kent.
They offer both Lunches and Candlelit Dinners, as well as offering more dates to fit around busy schedules. Bookings for Valentines Day Meals will run from Saturday 11th February to Sunday 19th February.
After the special meal, you can stroll hand in hand through Port Lympne Wild Animal Park which homes over 80 species of animals.
For an unforgetable experience visit the link below.
http://www.aspinallfoundation.org/portlympne/functions-and-events/view/745/wildly-romantic-valentines-day-with-a-difference
---
Product Recall
08/06/2010
It has been brought to our attention that some Propane Hose Tails that have been supplied by a wholesaler may have a quality issue. Although Waudbys have checked their present stocks and found none of the faulty hoses we would advise all caravanners that may have bought one of these whether from ourselves or others, to return it immediately to their retailer.
The Hose Tail says SEMPERIT - 03/10 on any of the following models:
R4HPRO - 400mm Propane Hose Tail
R5HPRO - 450mm Propane Hose Tail
R7HPRO - 750mm Propane Hose Tail
R15HPRO - 1500mm Propane Hose Tail
---
Walters Christmas Competition!
21-12-11
It's on it's way !!
Due to an error I found this morning with the link to this competition, it isn't available at the moment but we should have it fixed this morning. As soon as we do I will let you all know !
As a thank you for your patience, I will give away 5 £20 vouchers instead of 3. These will be to the first 5 people randomly selected as soon as the competition closes.
Thank you and a Merry Christmas
Howard Waudby
---
Walters Top Tips!!
23/11/2009
Advice and top tips every week!!!
Hi! Here at Waudbys we have always prided ourselves on offering great customer service and advice so we have decided each week I will post new tips, ideas and advice for you. Whether you have just bought a caravan or motorhome or you are a seasoned traveller we will have things for you all.
Check out our How To guides to get you on the right track this winter. http://www.waudbys.co.uk/howto/
Or if you have any of your own tips and hints drop us an email at claire@waudbys.co.uk and we will pop the best on my blog.
---
Number Plates
31/11/2010
Waudbys now do NUMBER PLATES for only £14.95!!! Just pop in with a form of ID such as a Passport or Driving License and your V5. Other forms of ID are suitable but we please ask you to contact us regarding this first to ensure it can be accepted.
---
New French Law - July 2012
22/03/2012
As of 1st July 2012, Every Driver of motorised vehicles, excluding mopeds, in France will need to carry a single-use (disposal) breathalyzer.
Police have been told to fine people from 1st November and Fines are currently expected at €11.
The breathalyzer requirement will be added to the existing rules for drivers to carry a warning triangle and a fluorescent safety vest. Without such items could lead you to a €90 fine.
Breathalysers are now in stock with waudbys and you can find them by following the link below.
http://www.waudbys.co.uk/products/details/25913.html
Save yourself some time (and money!)and just grab our Foreign Travel Essentials Kit.
---
Blast to the Past!
18/05/2010
Isabella are one of the longest running awning manufacturers and have a reputation for excellence so we often like to check their current news and products here at Waudbys and we thought we would tell you about a great new feature on their website.
You can now view online their entire back catalogue of brochures and browse through some scenes from the past - 60 years of caravan awnings!!! We have thoroughly enjoyed looking at their awnings through the ages and thought you may also like a peek.
---
Trade Customers
11/08/2011
If you are a caravan service engineer or in the caravan and motorhome trade then why not apply for one of our Trade accounts to recieve savings across our range and a weekly newsletter with extra special deals. We stock a large and ever increasing range of spares and we hold accounts with the major caravan manufacturers so virtually any spare can be obtained. Call Rob or Clair on 01430 422523 for more information and details regarding setting an account up. It's only one easy call away!!
---
Christmas 2010 Showroom Opening Times
23/12/2010
Our Showroom is open/closed over the festive period as follows:
CLOSED: Thursday 23rd December 2010 to Tuesday 28th December 2010.
OPEN: Wednesday 29th December 2010 to Friday 31st December 2010.
CLOSED: Saturday 1st January 2011.
OPEN: As normal from Sunday 2nd January 2011.
I would like to wish all my customers a lovely christmas and new year, thank you, Howard Waudby
---
The Queens Diamond Jubilee
01/06/2012
To mark the Queen's Diamond Jubilee, celebrations will be taking place across the country and will centre around the extended weekend on 2,3,4 and 5 June.
The Queen came to the throne on February 6th 1952 and her coronation took place on June 2nd 1953.She also celebrated her Silver Jubilee in 1977(25 years) and her Golden Jubilee in 2002 (50 years).
The Queen will attend the Epsom Derby on saturday 2nd June and also lead up up to a thousand boats in one of the largest flotillas ever seen on the River Thames.
A concert at Buckingham Palace will take place on Monday 4th June organised by the BBC and will be attended by the Queen and other members of the Royal Family.If you are not able to attend in person you can watch it live from 7.30pm on BBC one.Thousands of Jubilee beacons will be lit culminating in the Queen lighting the national beacon at 10.30pm.If you are lucky enough to pop along it will be a spectacular sight.If not why not hold your own celebrations at home or join your neighbours and throw a Jubilee party and celebrate 60 years of the Queen on the throne.
A service of thanksgiving will take place at St Pauls Cathedral on Tuesday 5th June and later in the day the the Royal family will travel from Westminster Hall to Buckingham Palace by Carriage.The Royal Family will appear on the balcony and an RAF fly-past will take place.
---
New to Caravanning/Motorhoming !!
18-06-2009
A little help from Waudby's
Anyone starting either Caravanning or Motorhoming obviously need 1 or 2 items to start off with. Waudby's have put together a selection of items taken from our Web Site, that is deemed essential when starting out!
Anyone who needs any advice or help, we at Waudby's are always on hand to help.
Thank you.
Link: http://www.waudbys.co.uk/products/caravan_list.html
---